OUR RECOMMENDATIONS
DISCOVER

The island of Evia has a variety of activities to offer to you, from visiting archeological locations, to hiking and watersports. And it is definitely worth mentioning all the beautiful beaches that Evia has to offer. Discover everything we can provide you.
For more information regarding our village and the island of evia, please follow the link below to check out our island's tour guide called amazingevia.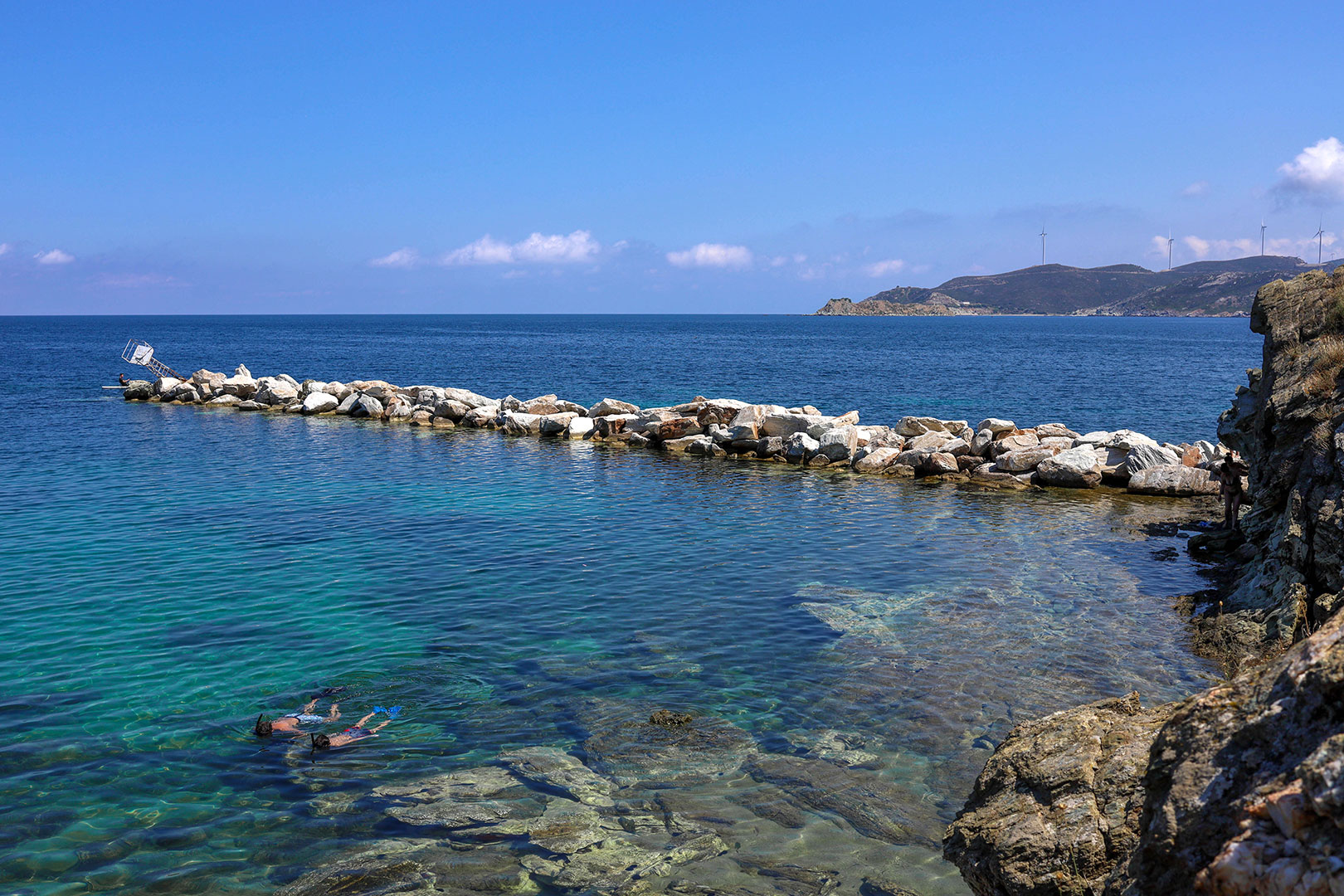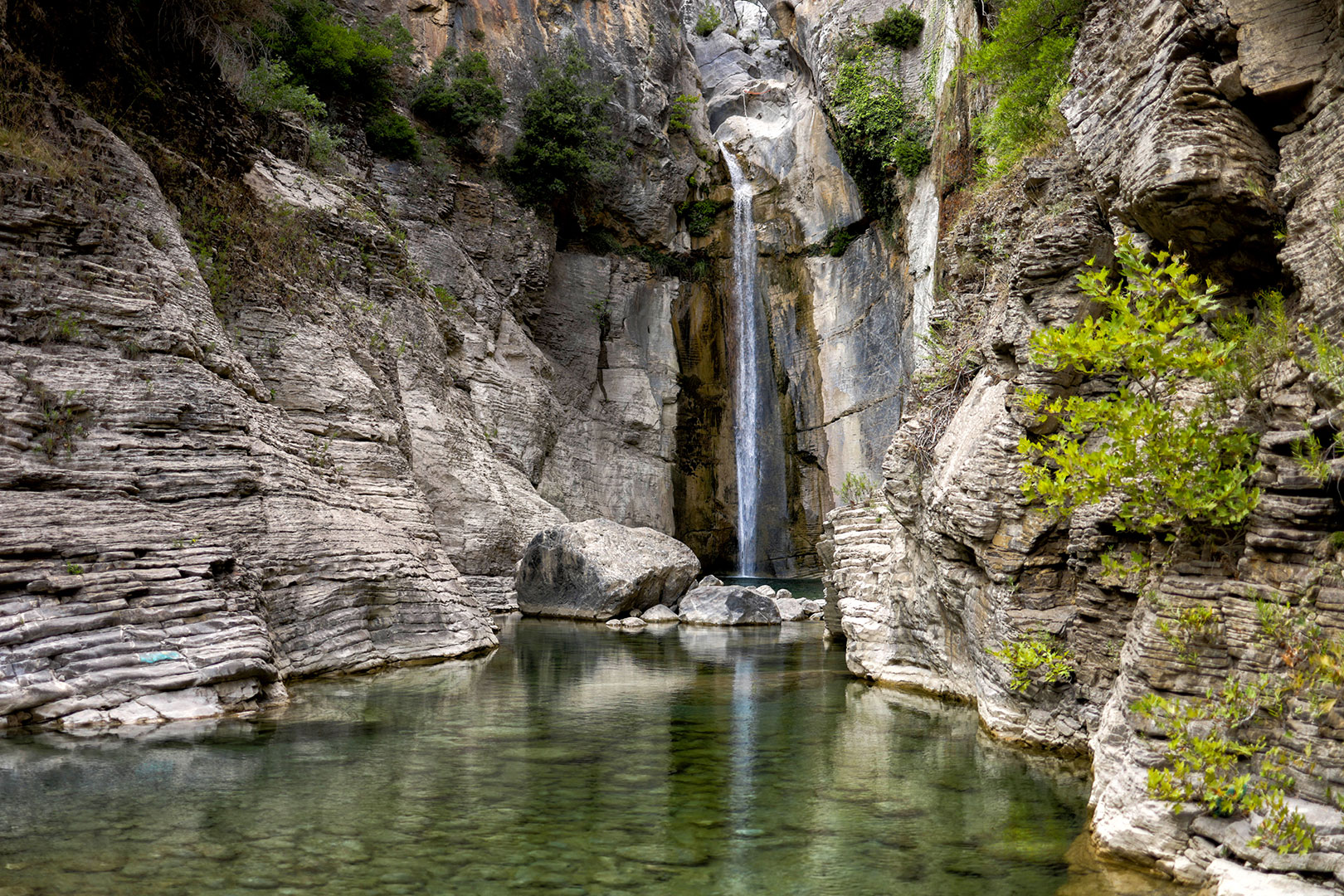 MANIKIATIS WATERFALLS
HIKING

Such a hidden earthy paradise is the Manikiatis waterfall in central Evia. The waterfall is located close to the village of Manikia and is a gem of the Evian countryside. The hiking path starts 4 km outside the village of Manikia. It is an easy path for about 50 minutes in the direction of the Manikiatis river.
HIKING AT DEMOSARE
WILD BEAUTY

The hiking path through the Dimosaris Canyon in Euboea, Greece, is one of those hiking trails with waterfalls and beautiful nature that every hiker loves. It is one of the best day hikes in Europe if you are planning to hike in Greece.
The Dimosaris is a small, impetuous river that flows all year around from the peaks of the Ochi Mountains through the Dimosaris Canyon in Euboea.
Mainly you will walk in the shade of the plane trees with babbling brooks on your feet and the dragonflies in front of you leading you to the beach where the canyon ends at the azure blue Aegean Sea.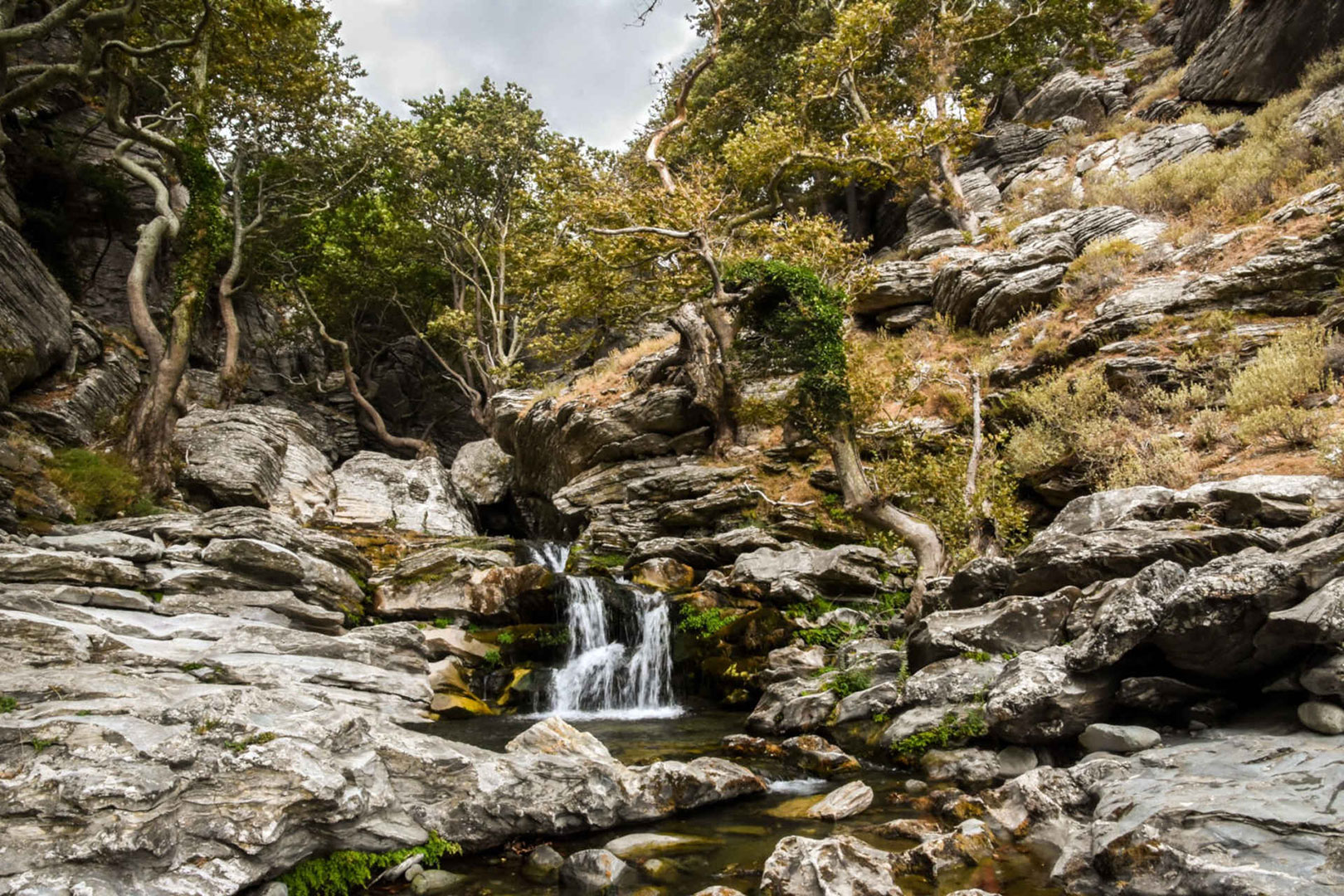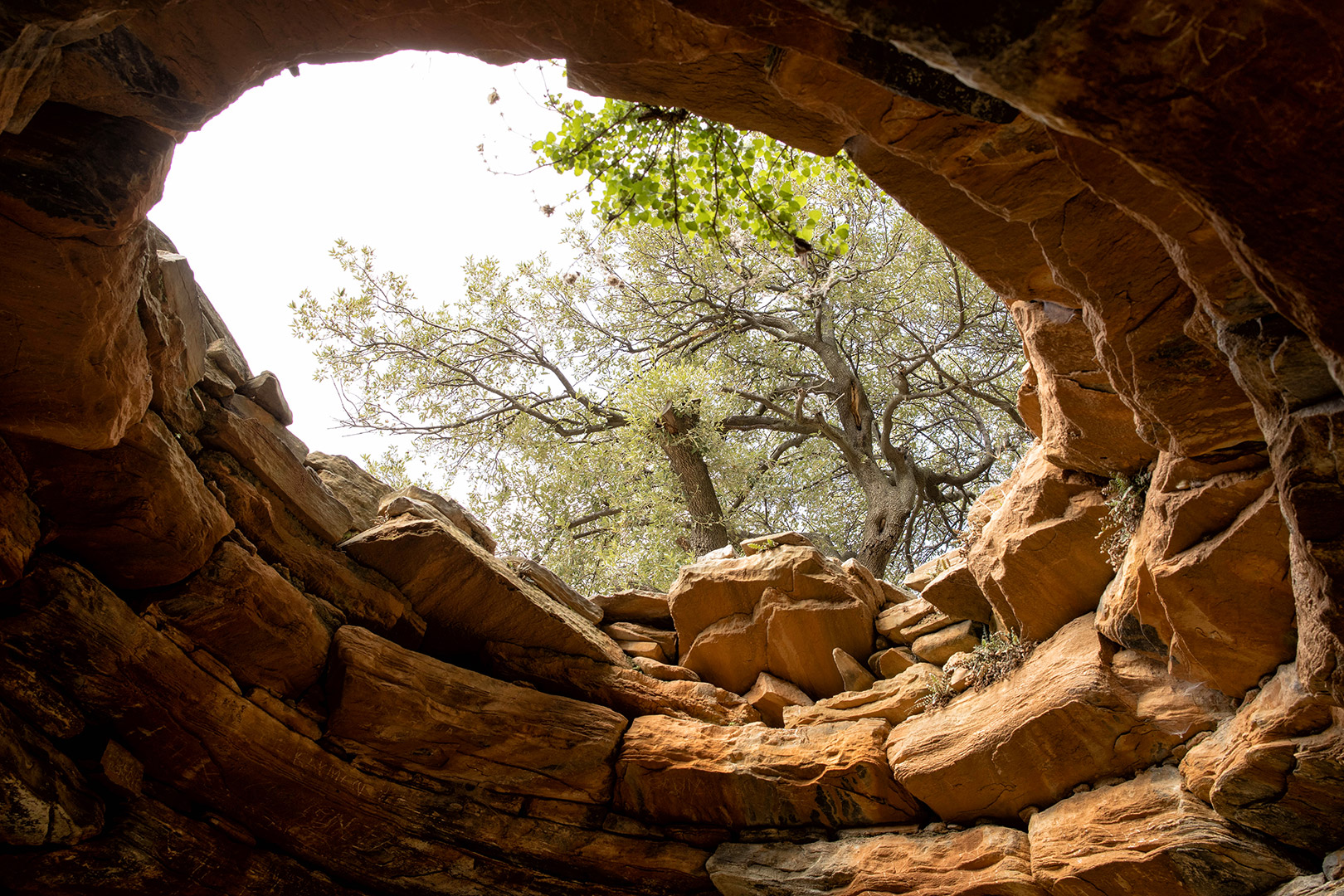 THE MYSTERIOUS DRAGONHOUSES OF EVIA
HIKING

A very challenging archaeological wonder lies in the Southern Evia: it's the 25 famous huge constructions called Drakospita. Always located on steep and dominating location, they are built with huge slabs of limestone which form a pyramid-shaped roof: opposite walls converge towards each other as the slabs are put on top one another with each of them protruding as regards its inferior one.
The most impressive of all the Drakospita of Evia is the one located on Mt Ochi, at an altitude of 1389 meters, above the town of Karystos. Hiking up Mt Ochi is a lifetime experience. The area is a Natura 2000 one, for its natural beauty, its very rare –isolated for thousands of years – flora, and its wild fauna.